Student's welfare section shapes campus life at Primeasia University. Department of Biochemistry of Primeasia University provides complete curricular and extracurricular activities to give a rich and enjoyable experience to all students of this Department. Department of Biochemistry is not only rich in experienced and qualified teaching staffs but also rich in friendly environment and quality service. Here every faculty members have additional Consulting hours to facilitate student service at the highest level. Here we provide such an environment so that student feels it so close
to home.
Here you will meet your peers whose interests align with and diverge from your own. This wide diversity of social, religious, political, and cultural activities on campus deeply enriches the life of the Department of Biochemistry.
Here you will not only be introduced with Carbohydrates, Proteins, Cell, DNA, RNA etc all day long, you also have a chance for recreation at recreation room. You can spend here your leisure time with your friends having great fun.
Different occasions are celebrated colorfully here with participation of the students of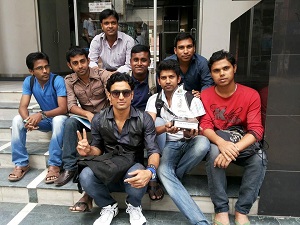 various departments and it is a matter of great pride that Department of Biochemistry has a tremendous contribution through its faculty and students as organizer as well as performer. If you have potential you may be a part of this glorious participation!
You can make your experience richer with different clubs formed by the students of the university. Students of the Department of biochemistry have huge participation on those clubs and you may one of them!
So, Come, Share, learn and enjoy at the Life at Department of Biochemistry.
p>